Details
acoustic wall panels
Intro
Fabric Wrapped Acoustic Panel
As the default acoustic infill material which takes up big volume of Partition corner trading EST Acounstic fabric acoustic panel, glass wool is always flame resardant.  For small projects that has lower fireproofing requirements, normal fabric is more cost effective.  Flame retardant fabric with UK or US standerd is available at and additional cost.  Fiberglass fabric has ecellent flame trtardant performance but only available in simple colors which is suitable to be acostic ceiling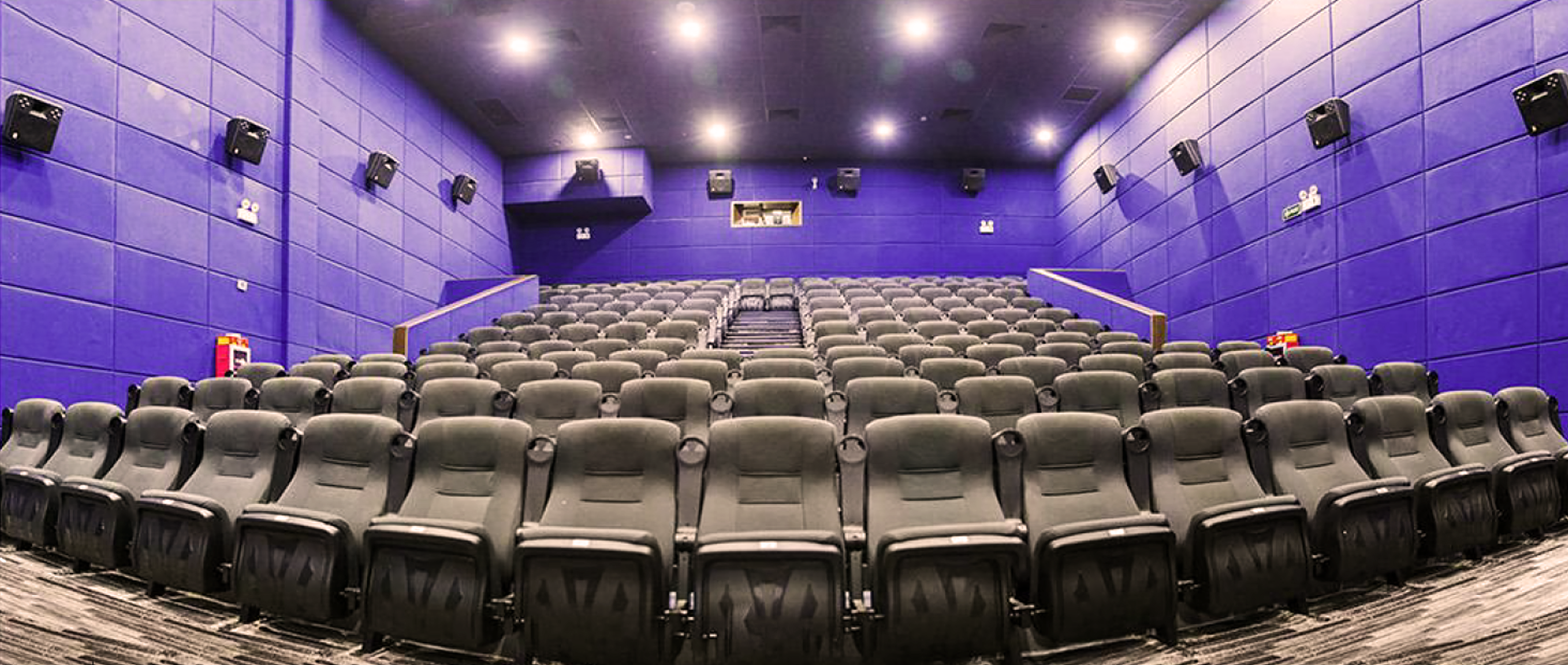 Details
Fabric Wrapped Acoustic Panel
Application
They are widely used in places that need acoustic solution, such as theaters, home cinemas, dancing halls, karaoke rooms, restaurants, hotels, conference rooms, bowling  alleys, gymnasiums, rehearsal halls and so on.
Installation
Install on base board with Partition corner trading EST Acoustics HSF clips




2. Install on wood batten with HSF clips




3. Install on flat conctete walls directly with HSF clips




4. Install on either base board or wood batten with nails & glue
Fabric Wrapped Acoustic Panel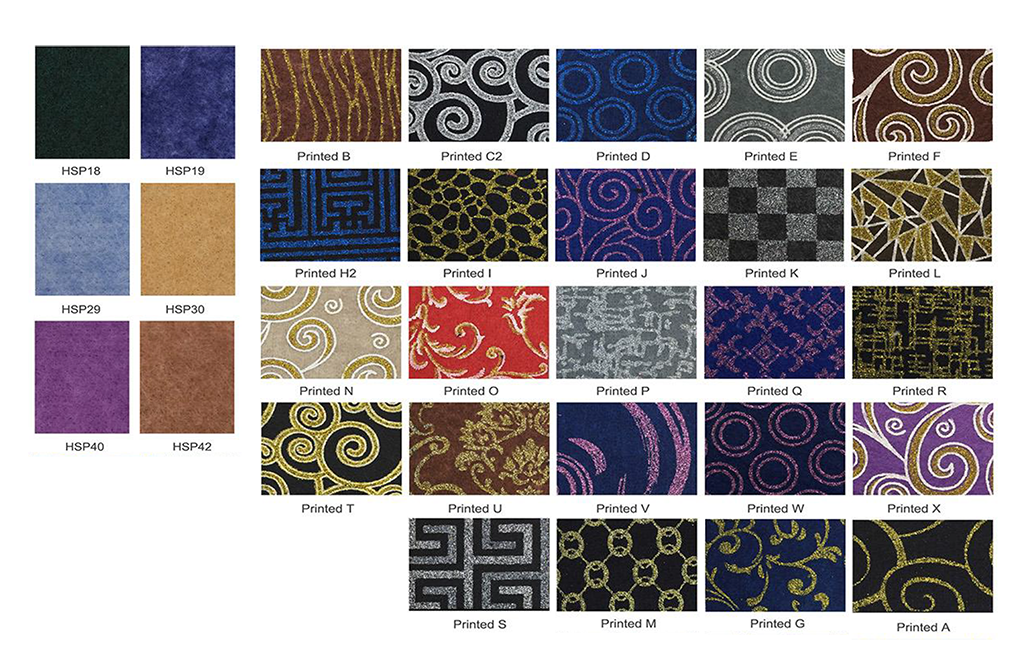 Intro
Polyester Fabric Acustic Panels
Polyester fiber acoustic panel  is made of 100% polyeter fiber.    It;s an environmental friendly decorative material with characteristics of sound absorption, hear insulation, mildew proof, easy cutting, easy to install and remove, etc.    Partition corner trading EST Acoustics polyester acoustic panels are available in a variety of patterns and colors and can be used to meet different styles and requirements.
Details
Polyester Fabric Acustic Panels
Specifications
Material:  polyester fiber
Thickness:  8.5mm,  9mm,  12mm
Standard size:  1220X2420mm
Flame retardant:  non-fireproof  ( default ), fireproof ( Available with GB8624,  ASTM E84,  EN 13501, etc )
Eco-friendly:  EN 12986 E1,  GB18580 E1. etc.
Custom potions:  color,  shape,  size,  thickness,  printing
Installation:  use glue,  nails, etc.
Intro
Wooden Grooved Acoustic Panel
Wooden grooved acoustic panel is one of the most advanced and efficient adsorption products availavle today reducing reverberant sound levels in many environments, such as gymnasiums, hotles, exhibition centers, schools, studios, reception areas, lecture halls, offices, and commercial building.

Thanls to the inggenious design and all kinds of decorative surfacesm, these acoustic panels are not only easy to install, but also visualy attractive,  Partition corner trading EST Acoustic wooden grooved acoustic panels is made up of a slats and grooves.   Standard patterns are 13-3, 14-2, 28-4 and 59-5, which  of the slats and grooves.   For example, pattern 13-3 has 13mm wide slats and 3mm wide grooves.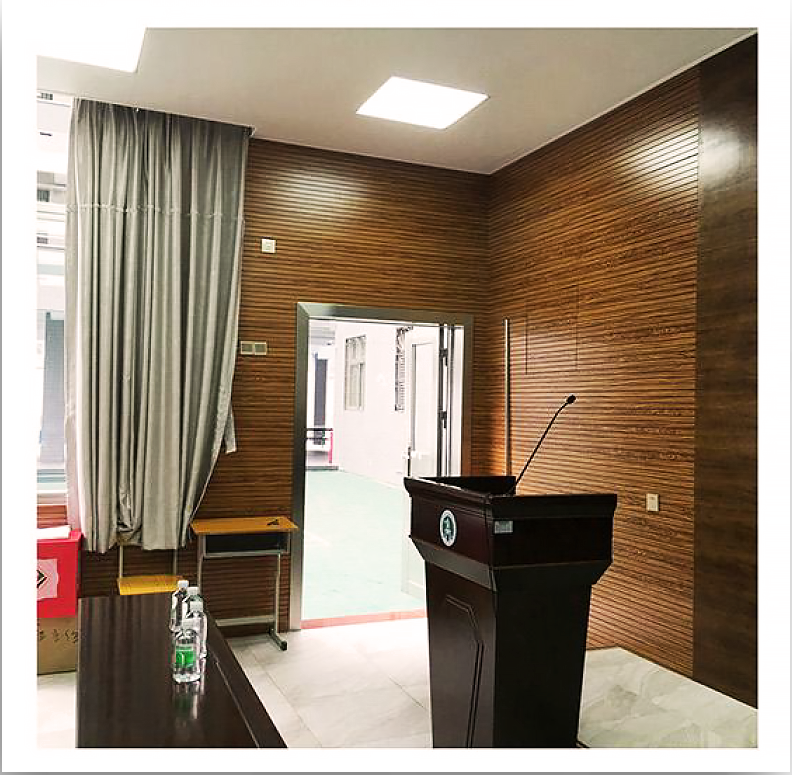 Details
Grooved Acousitic Panel
Techinical Characteristics
Base Material:  Normal MDF, Eco-friendly MDH, Flame retardant MDF, MgO, etc.
Front Finish:  Non-women fabric, black fiberglass fleece.
Standard size:  2440X128mm, 2440X192mm
(customized lengths and widths are available).
Thickness: 13/15/18mm.
Formaldehyde Emission: China & EU standard class E1.
Flame retardant:  China GB8624, BS476, ASTM E84.

Product Overview
Partition corner trading EST Acoustics 13-3 is one of the most popular patterns  among wooden grooved acoustic panels, with 13mm wide alats and 3mm wide grooves.